ABOUT CASA MIA TRATTORIA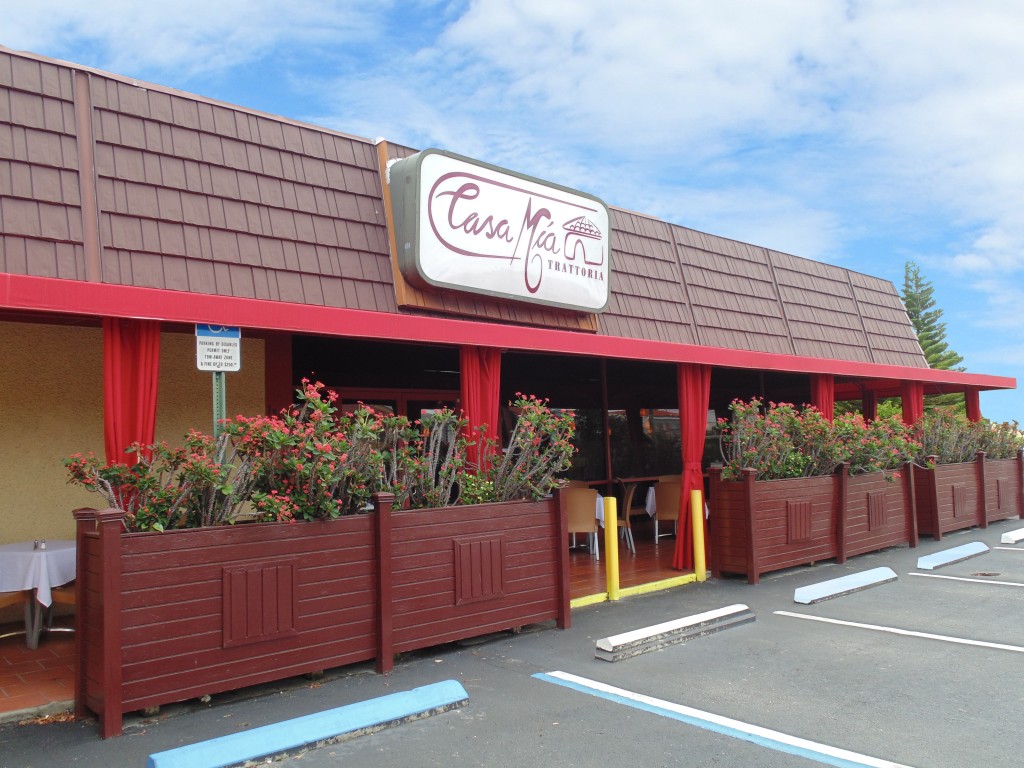 Casa Mia Trattoria is your neighborhood restaurant. Our specialty is northern Italian cuisine, and we pride ourselves with offering homemade dishes full of that signature Italian flavor prepared with love and care. Fused traditional Italian food with the favorite American flavors and Casa Mia is born. We opened our doors in September 2005. Here you will experience a friendly and relaxing environment with the Casa Mia Trattoria family. Our pledge to you is that this restaurant is a place where you, your family and friends can feel at home from the moment you enter the door; where hospitality, food and service are our top priorities.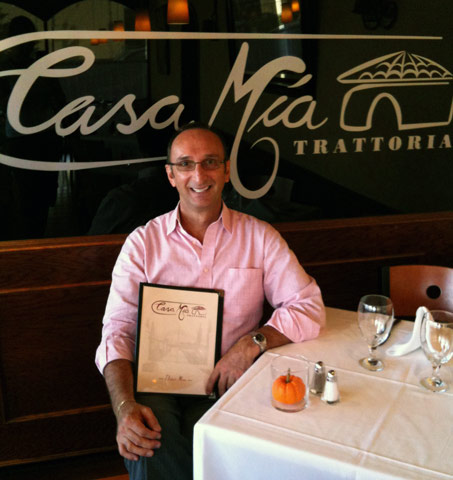 Restaurant owner and manager, Paolo Retani, was born in Padua, Italy. Since he was 18 years of age, he gained his hospitality and restaurateur experience working in Italy, Germany and Switzerland. Later in his life, he came to the U.S. and worked in Key Biscayne, Coral Gables, Bay Harbour, Sunny Isles and North Miami. Paolo's passion for food and dedication to excellent service has given him the ability to add a warm and personal touch to every recipe and every customer by remembering the guest's dining preferences.
Paolo and his staff invite you to become part of the
Casa Mia Trattoria family.
Mon – Fri Lunch: 11:30 am – 2:30 pm Mon – Fri Dinner: 5:30 pm – 10:30 pm Sat – Sun Dinner: 5:30 pm – 10:30 pm
SPECIALTIES:
Casa Mia Trattoria offers lunch and dinner. Our specialty is Italian cuisine and we have selected an exquisite list of wines that are perfect to accompany your favorite dish. Take a look at our menu to see in detail what we have to offer.
DINING SERVICES:
Casa Mia Trattoria takes reservations in advance, but these are optional as walk-ins are welcomed. In the restaurant you will find a friendly waiter service, free Wi-Fi to guests, outdoors and indoors seating options and a private parking lot.
Casa Mia Trattoria also offers take-out service, just call us ahead and we will have your order ready for pick-up. We offer catering service to any event or party where you wish to have our signature Italian cuisine and homemade dishes.
If you want to host a business meeting or special event, Casa Mia Trattoria is a great location to do so. We offer reservations for special events with a minimum of 30 guests where can reserve your tables in advance and provide an exquisite meal and well as exquisite service in a great, private environment. Contact us to reserve your next event.